Assemble your Parts Safely and Reliably
Criterion Automation can help implement a smart manufacturing process that fits your needs.
Achieve Your Required Production Rate
By utilizing the accuracy, speed and consistency of an assembly automation system you can reliably hit your required production rate. Whether you need an operator assembly aid or a fully automated line, Criterion can provide you with a solution that fits your requirements.
Maximize Workforce Productivity
Free your valuable workforce to perform tasks that only people can do by assigning repetitive, difficult and potentially dangerous assembly tasks to machines. The entire system will operate faster, more accurately and safer.
Criterion designs equipment for dependability. By anticipating potential issues and incorporating solutions into the design, Criterion will deliver equipment that is reliable, long-lasting and easy to maintain. Criterion equipment works and keeps on working.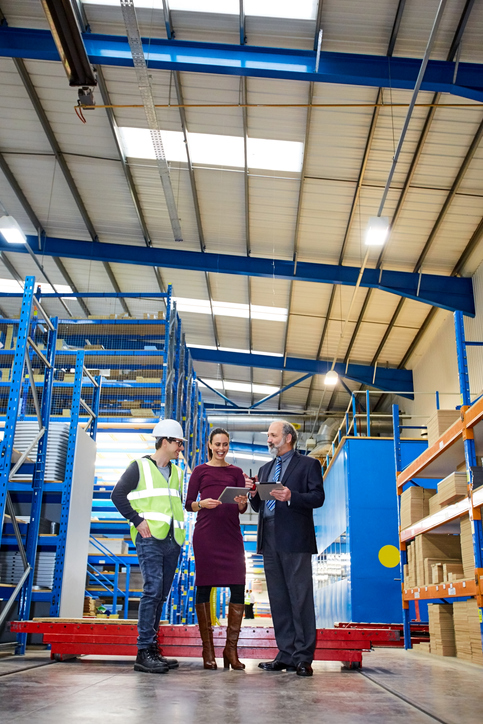 What Assembly Jobs Do You Need to Automate?
Assembly Automation Makes Easier, Safer and Faster Possible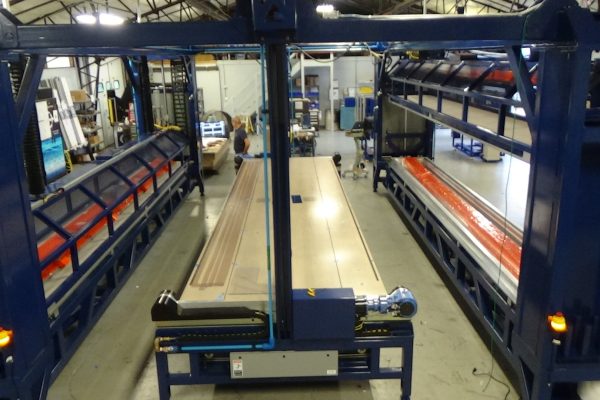 Drape Forming and Moulding
Automated drape forming systems can heat, vacuum, and mould prepeg for important applications in  aerospace and other industries. This system decreases layout time and increases consistency.
One operation heat and vacuum
Capable of net shape forming
Laser projected template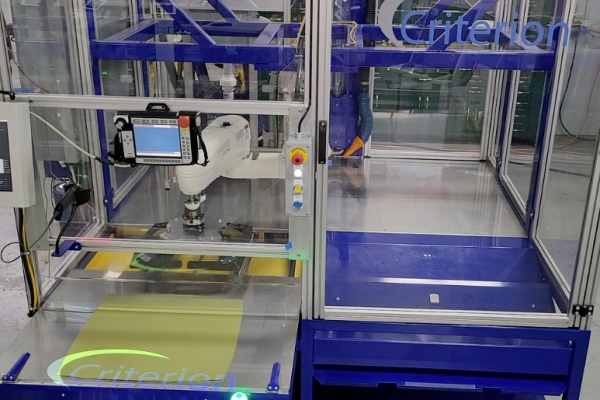 Automated sewing systems can be programmed to cut and sew fabric in one integrated process—freeing skilled laborers to finish, pack out, and monitor production.
Customizable path
Bobbin free
Projector guided loading
Ready to Optimize Your Production with Assembly Automation?
Case Study: Assembly Automation Cells for Byrne Electrical
As an industry leader in power and data technologies, Byrne Electrical is always looking to improve their quality and reduce their lead times. Criterion helped Byrne develop a fully automated cell to assemble, test, and pack electrical outlets. The system can run multiple orders simultaneously, automatically changes over to new orders, and can handle over 100 different receptacle styles.
The increase in efficiency allowed Byrne to repurpose 10 of their workers to a different part of the plant.
Don't limit your facility's potential.
Improve production and grow your company with assembly automation.