Customized And Integrated for Optimal Production
Optimize your facility with a custom system for automated machining
Use the Right Tool for the Job
A standard CNC machine is not always the right tool for the job. Parts that are high volume, require multiple processes, or need specialized machining are good candidates for CNC equipment designed specifically for the task.
Integrating CNC equipment into a multi-function work cell can significantly improve efficiency by simplifying part transfer and simultaneously completing tasks. Expert programming can determine and command the system to perform at optimal efficiency.
Streamline Your Process Flow
Combining standard CNC equipment with components such as material handling and inspection systems may provide the best optimization of your process flow. Robots can load and unload parts. Vision systems can inspect for quality and process monitoring can keep track of tool wear.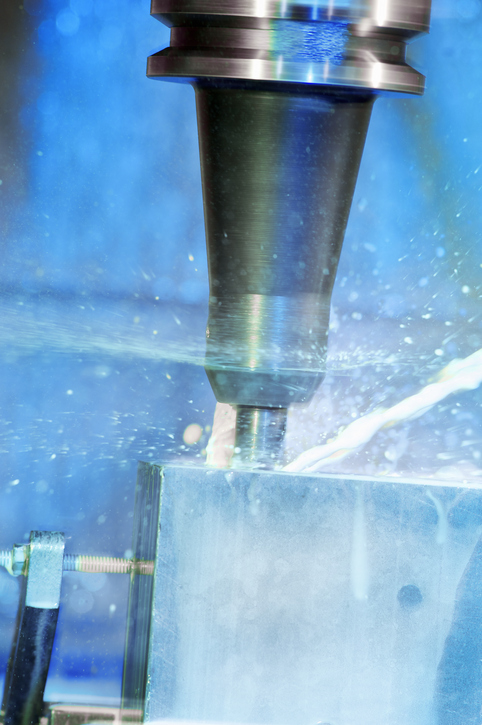 Optimized CNC Machining Solutions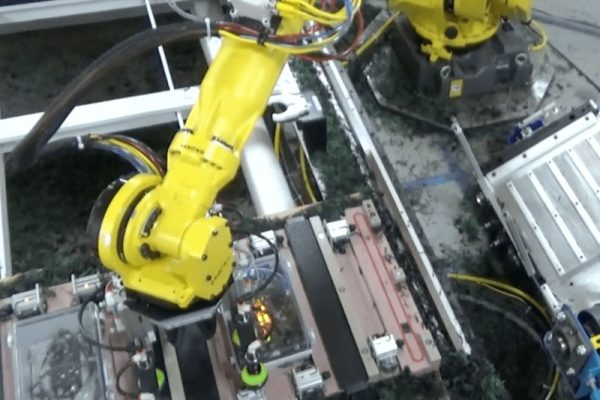 An Onsrud CNC Router is integrated into a fully automated work cell. The system incorporates robotic tending, a custom feeding system, automatic fixture assembly, and an air nailer with inspection.
CNC integration
Pendulum processing
Multi-function work cell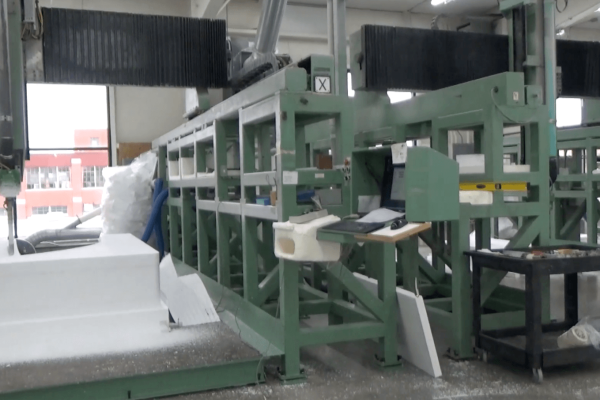 A custom gantry-style milling system cuts polystyrene, modeling board, or other medium density materials. An automated debris evacuation system keeps the work area free from excess material. The system can be operated unattended for "lights out" productivity.
Through-spindle debris evacuation

Large work envelope (18'x12'x4')

Automated tool changers
Ready to Optimize your production with a Custom CNC Solution?
Case Study: CNC Router for Therma-Tru Doors
Therma-Tru is a leading manufacturer of doors. To offer their customers the option of purchasing made-to-order doors, Therma-Tru turned to Criterion to provide a custom CNC Door Router. Driven by individual orders, panels are cut in either fiberglass or metal clad doors using automated tool selection. Scrap removal is integrated within the design. A custom infeed system automatically adjusts to accommodate a wide variety of sizes and prevent injury. A poka yoke mechanism insures the correct parts have been loaded.
Don t let your current setup limit your growth.
Optimize your production with automated CNC machining.