Eliminate Defects By Design
Inspect Your Parts With Efficiency, Effectiveness, and Flexibility
Inspect Using the Best Methodology
Implementing the right inspection methodology is critical to achieving your inspection requirements. Criterion has decades of experience implementing a variety of in-process and off-line inspection applications. Touch probe, vision and poka yoke are just a few of the many applications available. If an out-of-tolerance part is detected, an automatic removal system can be integrated to keep your production running.
Streamline Data Collection
New technologies make automated inspections thorough, easy, and fast. Data can be collected and immediately communicated to facilitate quick corrective action. The volume of historical inspection data will make analysis more accurate and valuable. Inspections that are within tolerance but trending bad can be identified and corrected before making bad parts.
Implement Adaptive Inspection
It has never been easier to adapt the inspection process to accommodate engineering changes. Criterion can design a system using a programmable interface and AI inspection technology to serve your inspection needs far into the future.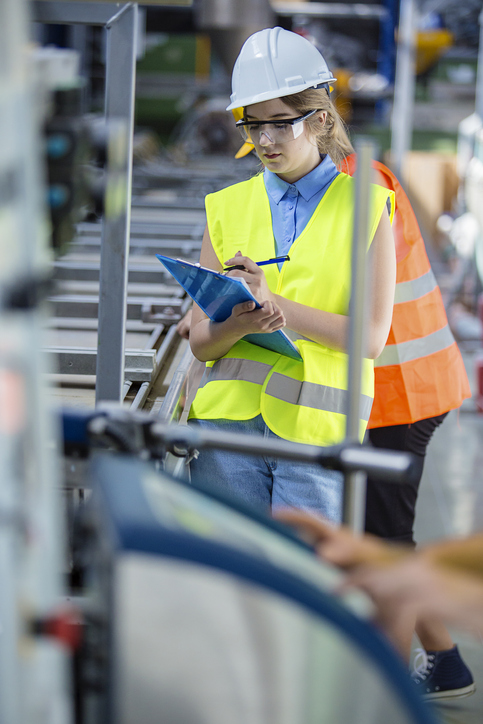 Inspection Systems Tailored to Your Needs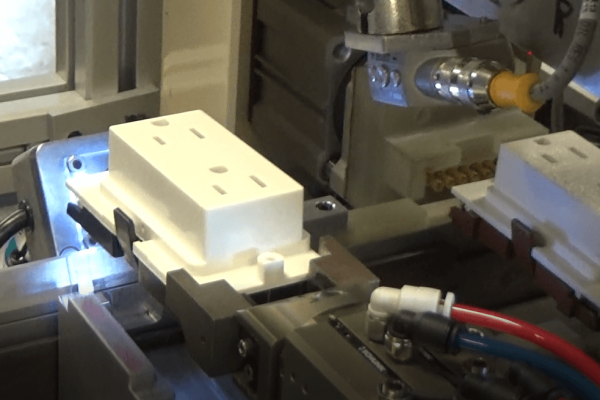 In-process testing is completed on electrical receptacles for UL compliance. The testing is integrated within the assembly cell and data is continually monitored. Programmed flexibility allows for testing of many receptacle styles. Out of compliance parts are purged from the system.
Multiple station testing for UL compliance

Inspection data tracked to each part

Automatic fault detection and recovery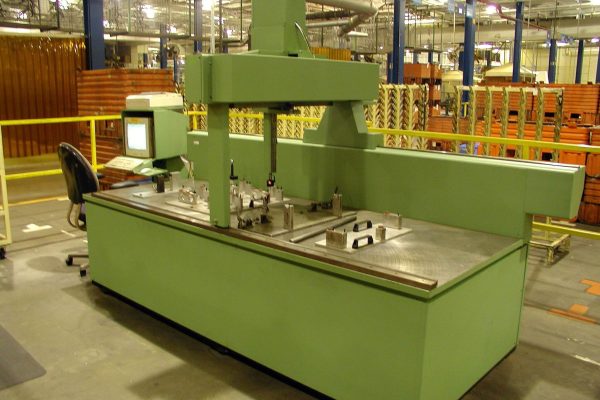 Shop floor rugged, easy to operate, real-time data, and versatility make this the perfect tool for attribute inspection.   
Accurate quantitative data
Continuous operation of multiple parts
Operated by shop floor personnel
optimize your inspection process
Meet the Most Demanding Specifications
"Pretty close" doesn't cut it. Automated inspection systems can test multiple dimensions with unparalleled precision. Advanced vision technology and robotics can determine dimensions, function, flow, durability and more. Criterion can integrate multiple applications including touch probe, vision, poke yoke, and various sensor technologies.
Adapt to Every Job, Hit Every Goal
With expert programming, inspection systems can work across multiple parts and processes. If goals scale or change, you can adapt without drops in quality. Criterion can design a system using a programmable interface and AI inspection technology to serve your inspection needs far into the future.
Ready to Increase Your Reliability with Automated Inspection?
Case Study: In-Process CMM Inspection for the Aerospace Industry
Extensive quality control processes are essential when building aircraft parts. This frequently requires multiple trips to the CMM lab to verify part accuracy which decreases efficiency. Recognizing Criterion's extensive experience in both CNC and CMM applications, this customer contracted with Criterion to design and build several fully automated CNC/CMM systems. The equipment featured in this case study incorporates a touch probe inspection application accurate to .0001". The automated system also includes an adaptive auto leveling fixture, 3D milling, and the capability to robotically insert cryogenically shrunk bushings.
Don't let errors derail your production.
Get an automated inspection system and deliver quality every time.